Welcome to our club's home on the web.

Not too many links are active as this page is brand new and I have not got around to everything yet.

What is this club about?
to share information about Subaru automobiles
to share information on backwoods campsites and recreational areas within a days five of Calgary that are accessible by a Subaru AWD vehicle
to promote Subaru automobiles as a viable alternative to traditional sport utility vehicles
to collect feedback on Subaru automobiles to help Subaru improve on their already excellent designs
Cost of membership: My favorite F word, FREE!!
Enjoy,
Jeffrey Deans
mailto:subarucalgary@hotmail.com
This club is not affiliated with Subaru of Canada, or any Subaru dealer. We will remain independent and impartial until they give me a free car...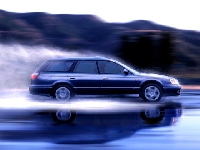 Y2K Legacy
Subaru's Y2K problem:
Which one to buy?



Subaru WRC Comeback?
After a unreliable start of the season, the Subaru/Prodrive Rally Team recovers to win two rallies in a row including a 1-2 finish in Argentina